Free Delivery & Return
Market Leading Guarantees
Rated Excellent On Trustpilot
Finest Material & Fairest Price
LiverCan, a your ultimate Liver's most natural hepatoprotective formula for enhanced detoxification, fat metabolism, and liver enzyme balance.
• No side effects
• Supports bile production
• Protects liver cells from inflammation
• Prevents gallstone production
• Trsuted by 2000+ customers worldwide
Regular price
$59.98 CAD
Sale price
$56.99 CAD
Unit price
per
Sale
Sold out
View full details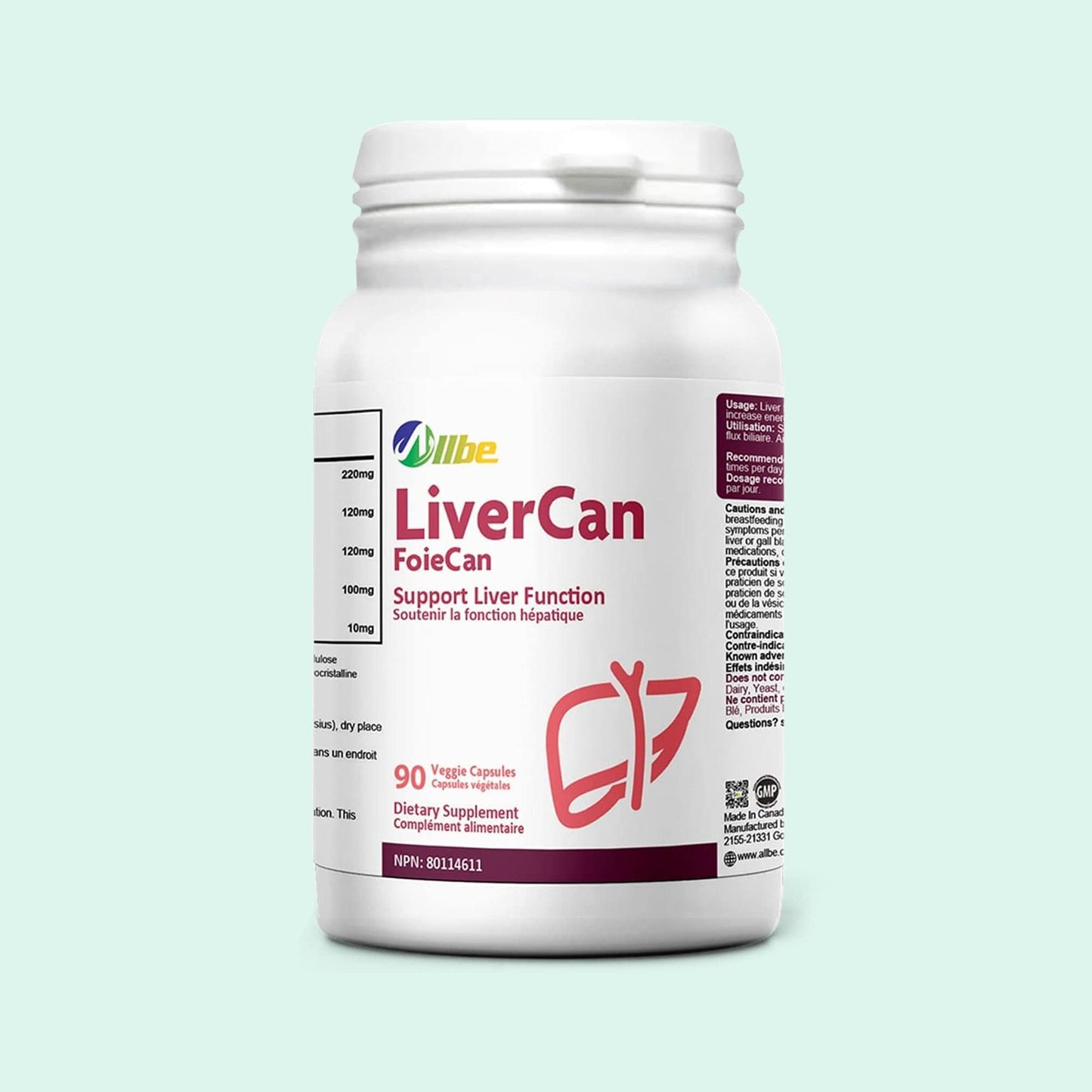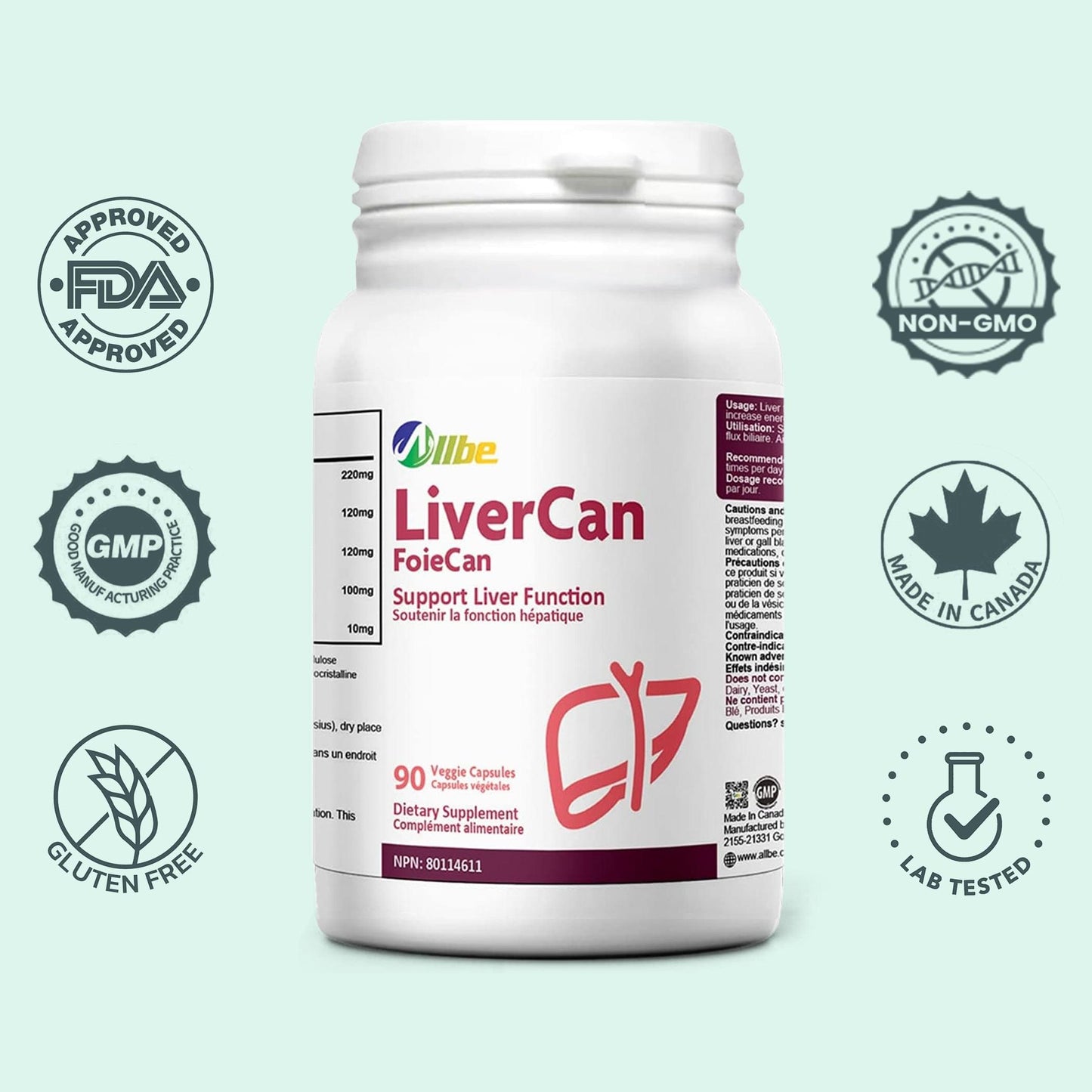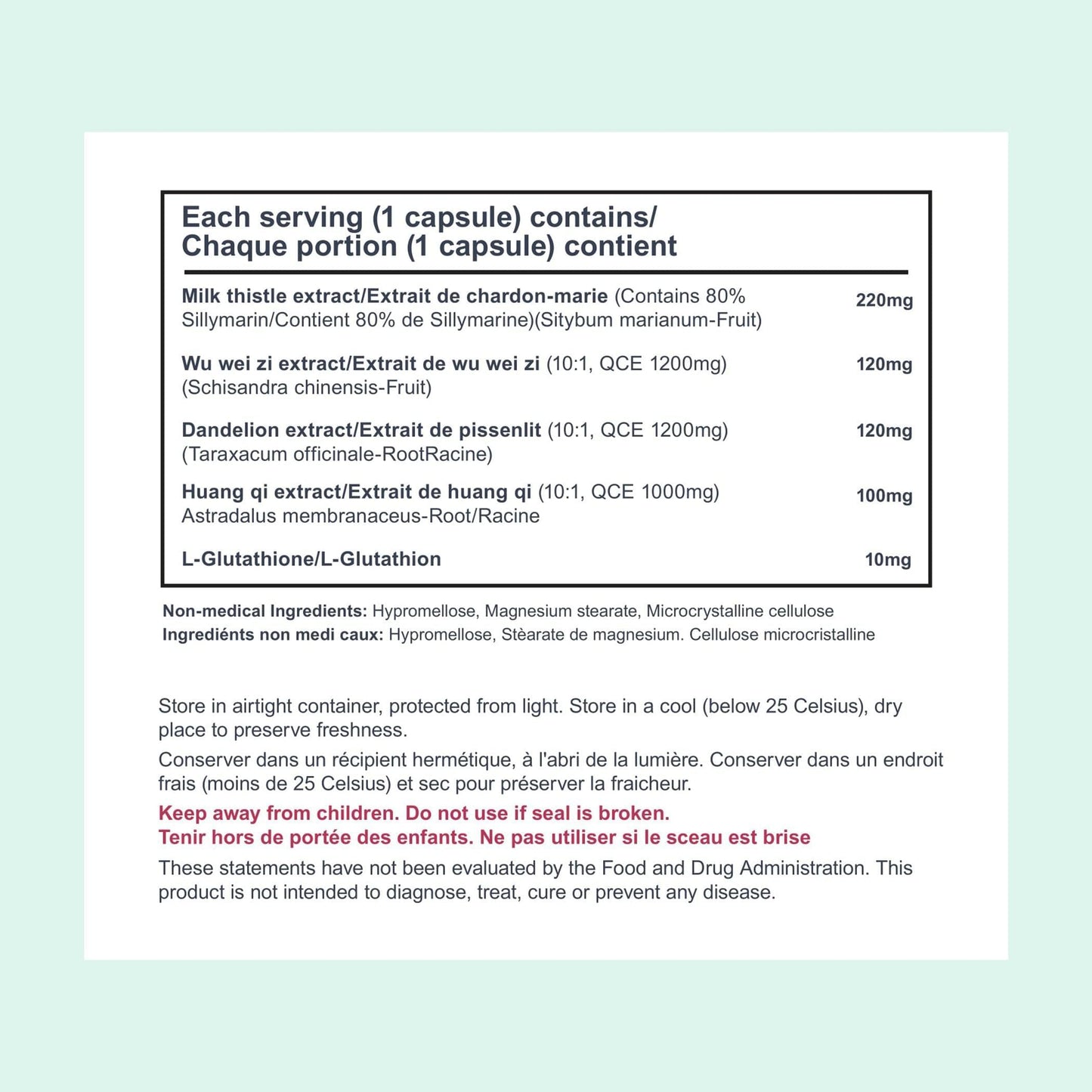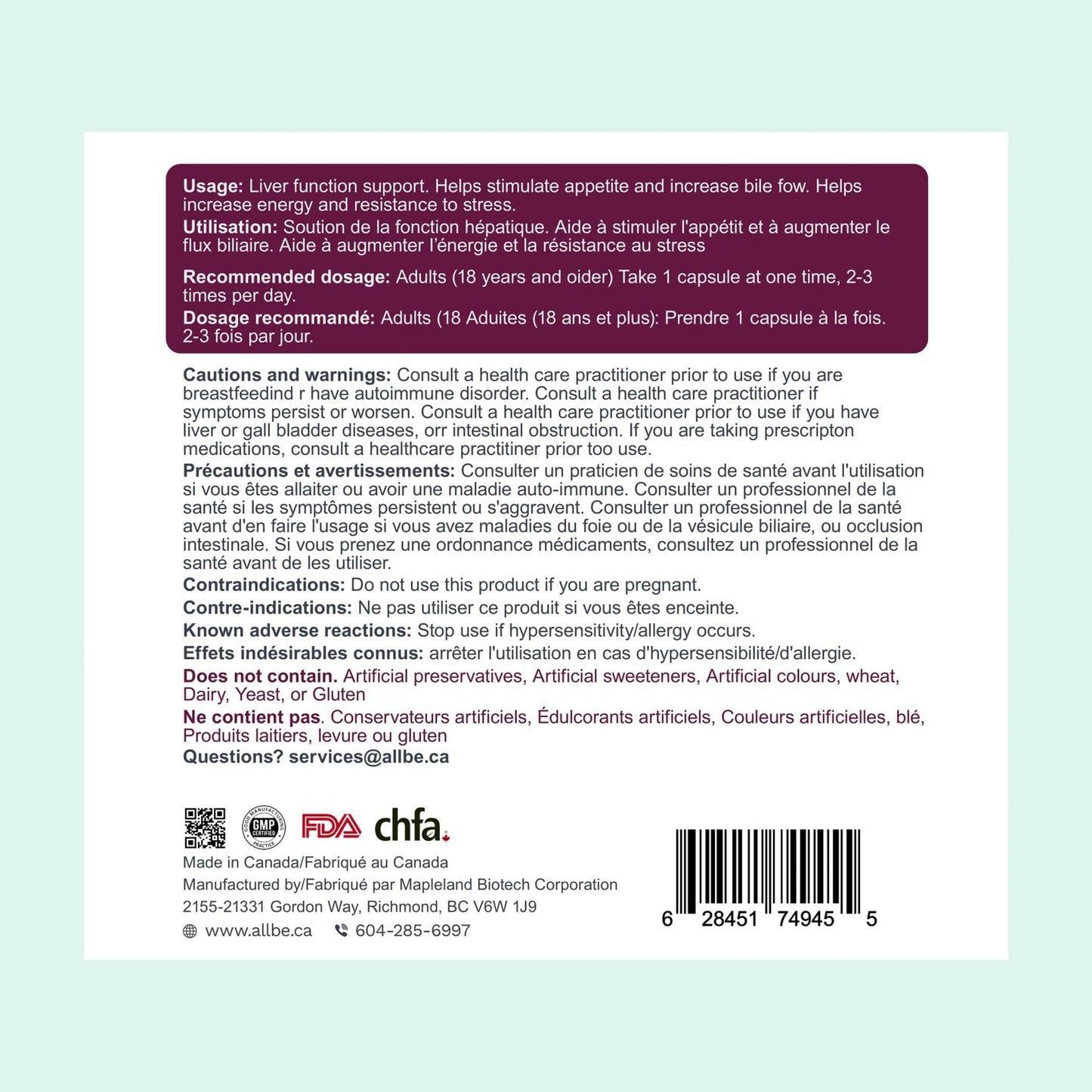 Description
expand_less
expand_more
LiverCan is a premium liver supplement designed with care and backed by science. It's specifically formulated to provide comprehensive support to your hard-working liver. LiverCan is packed with natural ingredients that assist your liver in flushing out harmful toxins, allowing it to purify your body and restore balance.
Our powerful blend of nutrients aids in the repair and regeneration of liver cells, promoting long-term liver health and vitality.
By stimulating bile production and flow, LiverCan promotes smooth digestion, ensuring nutrients are absorbed efficiently, and waste is eliminated effectively.
LiverCan is meticulously selected for its purity and potency. Rest assured, our formula has no harmful additives or artificial substances.
Invest in LiverCan today and give your liver the support it deserves.
Benefits
expand_less
expand_more
LiverCan helps you in the following.
Regulates appetite
LiverCan helps regulate your appetite, promoting a healthy balance in your food intake. Its fiber content satiates your cravings and controls your eating habits.
Bile production support
LiverCan promotes the production and flow of bile, assisting in proper digestion and the elimination of waste.
Reduces liver inflammation
Inflammation often leads to oxidative stress, which can further damage liver cells. LiverCan is enriched with powerful antioxidants that neutralize harmful free radicals, reducing oxidative stress and protecting liver cells from inflammation-induced damage.
Nutritional support
Our supplement is packed with a carefully selected blend of essential nutrients, vitamins, and minerals, providing optimal nutritional support for your liver. Fuel your liver with the nutrients it craves for optimal functioning.
Liver cell rejuvenation
By enhancing the liver's natural detoxification processes and providing the necessary building blocks for cell regeneration, LiverCan creates an optimal environment for liver cell rejuvenation, helping to restore and maintain optimal liver health.
Enhances liver detoxification
LiverCan aids in enhancing the liver's natural detoxification processes. By efficiently eliminating toxins and waste products from the liver, it helps reduce the burden on the organ.
Benefits
expand_less
expand_more
Ingredients
expand_less
expand_more
Plant-based ingredients
• Milk Thistle extract
• Wu Wei Xi Extract
• Dandelion extract
• Huang Qi Extract
Non-plant-based ingredients
• L-glutathione
• Magnesium stearate
• Microcrystalline cellulose
• Hypromellose
Recommended Intake
expand_less
expand_more
It's recommended to take one capsule at a time and 2-3 capsules in a day as per your health condition.
We take pride in delivering quality service that earns our customers' trust
Reliable natural liver support
Potent ingredients for liver health and protection
LiverCan transformation stories
"I wanted a natural solution for liver support, and ALLBE LiverCan capsules delivered beyond my expectations. These capsules with milk thistle, dandelion extract, and other powerful ingredients have made a noticeable difference in my digestion and overall energy levels. Since taking them, I've felt healthier and more vibrant. I appreciate that they're made in Canada, veggie-friendly, and Non-GMO. If you're looking for a high-quality liver health supplement, I highly recommend ALLBE LiverCan capsules. Trust me, you won't be disappointed."
LiverCan capsules pack of 2
Double the Liver Support: Allbe LiverCan Pack of 2 - Protect and Nourish Your Liver for Optimal Health!
LiverCan capsules pack of 3
Allbe LiverCan Pack of 3 - Strengthen Your Liver Function and Promote Overall Wellness!
I've been taking these supplements for a few weeks now, and I'm really impressed with the results. I no longer feel sluggish or run down in the afternoons, and I'm able to maintain my energy levels throughout the day. Additionally, I appreciate that these pills are made with natural ingredients, which is important to me.
Overall, I would definitely recommend these supplements to anyone looking for a natural and effective way to boost their energy levels.

Discover the power of ALLBE making wellness impacts on our valued customers.
ALLBE LiverCan helped improve my liver health significantly, and I no longer experience discomfort. I highly recommend this supplement for liver health.
Juggling busy work schedule, worried about liver health. Tried ALLBE LiverCan, a natural liver detox, saw positive impact. Completely satisfied with results.
Sluggish digestion, liver discomfort ended with this fatty liver supplement. Improved digestion with natural ingredients. GMP-certified. Highly recommended for liver support.
Get relief for sluggish digestion and liver discomfort with ALLBE LiverCan. Made with natural ingredients, it provides liver support for improved well-being. Highly recommended!
Reclaim your liver's health
Experience the transformative benefits of the best supplement for liver health . Elevate your liver health today!
Frequently asked questions
Can LiverCan capsules be taken by pregnant or nursing women?
expand_less
expand_more
LiverCan Capsules are not recommended for pregnant or nursing women. It is always best to consult with your healthcare provider before taking any new supplements.
Is it safe to take LiverCan capsules with other medications?
expand_less
expand_more
While LiverCan Capsules are generally safe, it is always best to consult with your healthcare provider before taking any new supplements, especially if you are already taking other medications.
How long does it take to see the effects of LiverCan capsules?
expand_less
expand_more
The effects of LiverCan Capsules may vary depending on the individual and their specific health needs. Some people may start to notice improvements within a few weeks, while others may take longer. It is recommended to take LiverCan Capsules consistently as directed for best results.
Can LiverCan capsules be taken by children?
expand_less
expand_more
LiverCan Capsules are not recommended for children under 18 years old. It is always best to consult with your healthcare provider before giving any new supplements to children.
How should I store LiverCan capsules?
expand_less
expand_more
LiverCan Capsules should be stored in a cool, dry place, away from direct sunlight and moisture. It is recommended to keep the capsules in their original airtight container for optimal freshness.
Cleanse and detoxify your liver with our powerful milk thistle supplement for optimal liver health.
great to help with optimal liver health
AllBe LiverCan Capsules are great for helping with optimal liver health. It comes in easy-to-swallow capsules and has a lot of quantity for the price. Great for those looking to help with digestion and ensure their liver health is on par. It's good to know that it has high-quality ingredients like Milk Thistle—overall great product.
Liver protection ingredients like Milk thistle and Dandelionb
It contains Wu Wei Zi extract that stimulates the body's resistance to environmental stress.
Dandelion contains beta-carotene, which may protect against cell damage.
L-Glutathione plays a vital role in liver detoxification.
Milk thistle is claimed to protect the liver against toxins.
Huang Qi's research shows that it boosts the immune system.
My research shows that all these supplements are packed in one to help protect my body. The capsules are easy to swallow. With time, It will tell how effective it has been.
Livercan
It's okay, I think I am judging too soon, and I hope for better and more visible results in a couple of days.
Worth a try
LiverCan's packaging is so convenient, and the capsules go down smoothly. I'm thrilled that they're vegan and have no added preservatives. It's a quality product that I can trust.
I Take These Daily
I have taken these days as a part of my vitamin regimen ever since I read how vital a healthy liver is. These offer daily, natural liver support when taken as directed. While these seem initially pricey, the quality of the ingredients and the number of doses (90) need to be considered. Overall this is an excellent addition to your daily health!